BE A PART OF THE TEAM. JOIN THE STREET SPORTS FAMILY.
WE HELP BUILD CONFIDENT MINDS.
Brazilian Jiu Jitsu Club, Street Sports
818.981.1617
14454 Ventura Blvd.
Sherman Oaks, CA 91423
The Brazilian Jiu-Jitsu community is a very well respected and prestigious martial arts community. They take their black belt system decree very seriously among its members. Most practicionars of this 'gentle art' will always attest to the immense dedication and time it takes to achieve a black belt. We encourage all those seeking to learn Brazilian Jiu-Jitsu, to research their local academy from all those professing to be black belts, before they attend. The average time it takes to achieve a black belt in bjj is between 8 to 12 years. If you are unable to research a definable lineage with a local bjj academy and its lead professor, you may want to further your research for a more fitting training facility that warrents your business.
PROFESSOR CHRIS LISCIANDRO'S LINEAGE
BLACK BELT GRADUATES UNDER CHRIS LISCIANDRO
Joel Orozco - 2nd Degree Black Belt Marc-Olivier Boivin - Black Belt Freddy Gonzales - Black Belt
Johnny Strong - 2nd Degree Black Belt Dean Dana - Black Belt Tobias Kennedy - Black Be
Mike Cody - 2nd Degree Black Belt Steven Grossi - Black Belt Eddie Macione - Black Belt
Vincent Martinez - 1st Black Belt Daniel (Reyn) Mercuri - Black Belt Izzy - Black Belt
Jason Webster - 1st Black Belt Armon Gopez - Black Belt Jason Jann - Black Belt
Martin Trammell - 1st Black Belt Luis Villarreal - Black Belt Michael Silverstein - Black Belt
Bekim Hasani - 1st Black Belt Elias Slater - Black Belt
Albert Chu - Black Belt Chris Gors - Black Belt
Mordecai Finley - Black Belt Zoltan Bata - Black Belt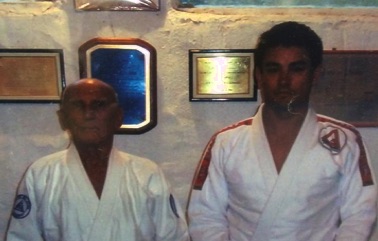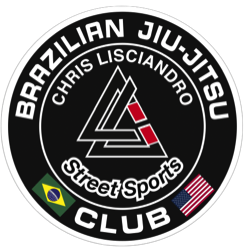 Mitsuyo Maeda - Kodkan Judo Jiu-Jitsu / Origin
Carlos Gracie - 10th Degree Red Belt / Pioneer
Helio Gracie - 10th Degree Red Belt / Pioneer
Carlos Gracie Jr. - 8th Degree Red White Belt
Rigan Machado - 8th Degree Red Black Belt
Renato Magno - 6th Degree Black Belt
Chris Lisciandro - 4th Degree Black Belt
HOME SCHEDULE WE OFFER FAQs INSTRUCTORS
LINEAGE KIDS CLUB SIGN IN CONTACT