Encouraging - Safe - Family - Fun - Exciting
With building confidence, we offer extra incentives to your child and our young students with patches, along side of belts and stripes, to acknowledge their growth through the ranks and among their new friends they will meet.
As the instructors and parents will testify, they have seen many of our young students improve in self-esteem, flexibility, hand eye coordination, calm behaviors after class, heightened listening skills and most importantly, that our young Brazilian Jiu-Jitsu martial artists are having fun!
Ages 5-8 are the The Brazilian Jiu-Jitsu Club's 'Tiny Tap Outs,' where they are taught through fun games and team interactions with the other kids, discipline and respect for others. These Tiny Tap Outs will learn this art form without pressure and always leaving here with a smile.
Ages 9-14 are the The Brazilian Jiu-Jitsu Club's 'Little Kimora's,' where they are taught a wider range of techniques while still having fun through games and team interactions. Their focus will be more on the beginning ladder of testing out their skills competitively.
Ages 15 & Up are the The Brazilian Jiu-Jitsu Club's 'Junior Grapplers.' These young teens, depending on parents and their child's comfort level, will train with the adults were they will still be handled with extreme care, but may have a better growth process with the adults.
KIDS CLUB PROGRAM BELT STRUCTURE
Unlike other programs, we here at the Brazilian Jiu-Jitsu Club do not give false pretense under our belt-structure. Every student will always be given a promotion thats 'earned.' Your child will be taught the correct way, in the most proficient way, under attentive careful instruction given by experienced well trained Brazilian Jiu-Jitsu coaches. These instructors are not only tremendous athletes themselves, but excellent with kids and most importantly, they care for your child's well being in our program.
A Brazilian Jiu-Jitsu youth 'green belt' is equivalent to a youth black-belt in other martial art programs. Your child will gain complete understanding of the motor mechanics and self-discipline involved in becoming a well rounded Brazilian Jiu-Jitsu athlete and practitioner.
Our main goal is to ensure we are building confident young minds in your child for the future. So come, be a part of the team and join the Street Sports family!
VIEW PARENT TESTIMONIAL VIDEO
VIEW KIDS CLUB PROGRAM PROMOTIONAL VIDEO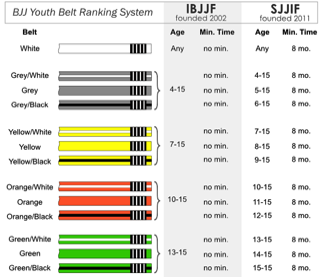 If your looking to train in self-defense, bring greater health and fitness to your life, build up personal self confidence or your simply looking to compete, you've come to the right place. The Brazilian Jiu-Jitsu Club offers Brazilian Jiu-Jitsu Classes and MMA (Mixed Martial Arts) classes. These classes consists of Boxing, Kick Boxing (Muay Tai), No-Gi / Gi Submission Grappling and Conditioning Training for Men, Women and Children.

Brazilian Jiu Jitsu Club, Street Sports
818.981.1617
14454 Ventura Blvd.
Sherman Oaks, CA 91423
JOIN THE STREETSPORTS FAMILY
BE A PART OF THE TEAM ! WE BUILD CONFIDENT HEALTHY MINDS .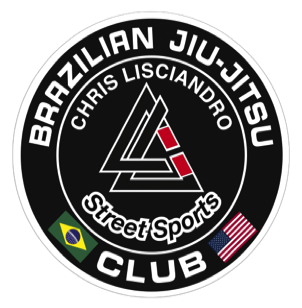 HOME WE OFFER INSTRUCTORS ATTIRE SCHEDULE
LINEAGE KIDS CLUB CONTACT BOOK CLASS