BE A PART OF THE TEAM. JOIN THE STREET SPORTS FAMILY.
WE HELP BUILD CONFIDENT MINDS.
Brazilian Jiu Jitsu Club, Street Sports
818.981.1617
14454 Ventura Blvd.
Sherman Oaks, CA 91423
OWNER and ACADEMY PROFESSOR
4TH DEGREE BLACK BELT
STREETSPORTS BRAZILIAN JIU-JITSU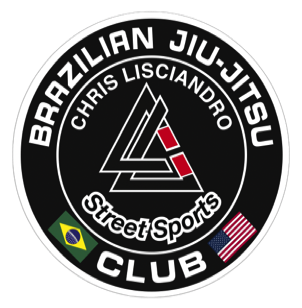 Starting out at such a young age in combative sports, beginning with boxing and later, over the years, expanding into the world of grappling and mixed martial arts, Instructor Chris Lisciandro branched over to open up his Brazilian Jiu-Jitsu academy and has been teaching the 'gentle art,' since 2003.
With countless tournament championships under his reign, winning several gold, silver and bronze medals, Professor Chris Lisciandro has become a very respected and sought out Brazilian Jiu-Jitsu martial artist among his peers and the in jiu-jitsu community.
Under Chris's tutelage, his top lead instructors, Joel Orozco, Vince Martinez, Jason Webster, Reyn Mercuri and many more, have brought forth some of the best training atmospheres for all those seeking to become better mixed martial artists, learn self-defense, build self-confidence or for all those simply looking to get into better shape.
HOME SCHEDULE WE OFFER FAQs INSTRUCTORS
LINEAGE KIDS CLUB SIGN IN CONTACT